To borrow a title from a former chancellor of our alma mater; in this post we'll provide a paraphrased history of the project from inception to the present day.

Intro and early days

Getting straight into it - the idea for the project came from a conversation between Tom M & Tom A at a friends' wedding in 2014 - thanks Andy and Michelle!

During the celebrations (and with a number of beers consumed), we had a chat about the fact that Tom M had just built a

quadcopter

and Tom A wondered if a bat detector could be attached. This was the inception of our project and when it didn't seem like ​

such a crazy idea in the morning, we decided to give it a go.

During the project we've been very fortunate to be invited to the Natural History Museum to give a

talk

and have a stand at a couple of

events

. One of the questions that comes up most often is "what company or university are you at?" We're not. The project is simply a very enjoyable hobby. We want to help further bat conservation it's a great way that we can assist with this using our respective skills. Tom A is our bat expert (and is now a qualified and competent drone pilot) and Tom M is our drone designer, builder and operator.

We think this goes to show that if people are willing, you don't need the support of a big research grant or institution to push boundaries. Our advice is to "give it a go and see where it takes you".

Anyway, one of the most useful features of the quadcopter we already had was its ability to fly autonomously. This is to say that it can follow a set of waypoints given to it from a computer. It's incredibly easy to use as you set the waypoints using a google map image and just click on where you want it to go.

The program can also be used to create survey grids like in the image on the top left.

We knew that quadcopters produced a lot of sound but didn't know how much of this was ultrasound. Our

first tests showed us that it was a considerable amount. This ultrasonic interference has been a running theme through the project. The problem lies in the signal to noise ratio of the bat call. If there is too much noise from the drone we won't be able to 'hear' the bat call.

​This meant that we had to separate the drone and the detector recording the bat calls by about five meters. The highly technical application of a piece of string was employed though this wasn't without it's problems as you can see in the video below.

The problem of the oscillation arose due to the high weight of the detector. We were glad we used a water bottle of the same weight as the detector in testing! The detector and recorder weighed about a third of the quadcopter mass. This led to loss of control and meant and it wasn't an option in this configuration.

In going back to the drawing board we wanted something that produced less noise and could comfortably fly with the payload of the detector. The obvious choice for us was to move to a plane; it had the added bonus of being able to fly for longer too (about 8 mins for the quad and 25 for the plane).
Powered by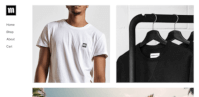 Create your own unique website with customizable templates.