I'd like to write a little on how we're going to capture the ultrasound that the bats are chatting and hunting with.

In the last post we thought that we'd be using a Dodotronic ultramic 200k but as it's somewhat expensive (about £200) we thought it would be worth investigating other options.


We're really getting into the nitty gritty of the project here so if you're not fussed by the technical aspects then we'll be putting up a Part 2 which will update everyone with which option we've chosen.




Let's start with what we know so far. We'll be flying around with this thing so our system needs to be as light and small as possible as it might end up a bit of distance from the aircraft (due to the ultrasonic interference from the motor and propeller).




There's a few different ways to do this let's take a look at them:




Direct recording to digital recorder from an ultrasonic mic

- for this option we need to fulfil a few requirements. The recorder must be able to sample at circa 200kHz as the highest frequency we'll be looking to capture will be around 100kHz and the sampling rate must be at least double the frequency you're looking to record. We would also need a microphone that is sensitive to ultrasound at these high frequencies.

In theory this is an excellent option as it can be very small and light. The problem is that we haven't been able to find a small digital recorder that can record at ~200kHz. Aside from this, the ones that can are expensive (£thousands) which definitely takes this option out of our price range.




Recording the output of a bat detector

- we can use any type of bat detector for this (have a google for heterodyne, frequency division or time expansion detectors if you'd like to know more). The detector can be tied up with a digital recorder using a standard sampling rate (~96kHz) as the output of the bat detector is in the human audible range. The bat detector we were thinking of is the Batbox Baton (

http://www.batbox.com/baton.asp).




The cost of the Baton is around £85 and we already have a digital recorder so this does provide a good option. The only concern is the size and weight which, whilst smaller and lighter than other bat detectors is still considerable. Whether we use this option will depend on whether we see a large amount of interference close to the plane or whether we can work out a method for the quadcopter.




Digital microphone paired with phone/raspberry pi -

The final option was discussed briefly in the last post which is the Dodotronic Ultramic 200k. This does the sampling for you at 200kHz and can be recorded directly to a .wav file on a phone.

This provides probably the lightest and smallest option but at a cost of around £200 for the microphone.

We'll make the decision for which option we're going after doing some interference testing with the plane in order to find out where we can place the microphone. If it's on the plane or underneath then we'll be able to go with the cheaper Batbox baton option if it needs to be a good distance away from the plane then it'll likely be the ultramic option.

As a quick aside you might be wondering why the interference drops off so quickly with distance from the motors and propellers.

As the frequency of sound increases so does the attenuation of that sound. This means that the attenuation of ultrasound in air is high so by 3m away from the quadcopter there is virtually no interference (see the



earlier post



when we measured this). Fortunately, some bats are very noisy with their ultrasound calls so despite the high attenuation we should be able to detect them from up to 30m away.So the distance at which we'll be able to detect species depends on the intensity of their call and the frequency at which they emit the call. The major factor here is the intensity of the call as due to specialisations they can be very different. For example, noctules are super loud as they fly in open areas and they need to see long distances.



Can't wait to get testing and out into the field. Stay tuned for updates!
Powered by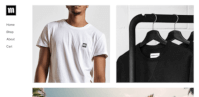 Create your own unique website with customizable templates.