How much ultrasound does a quad-copter produce and does it interfere with recording bat? We used a bat detector and high quality sound recorder to record ultrasound from a quad-copter at different distances with the detector facing towards and away at each point. Here are the results, plotted as volume against frequency. On this scale most bats are going to be between 2.5 and 6.0.


As you can see from the reference horizontal line (which is set to the same value in both graphs). Interference was a lot lower when the detector was facing away. Additionally the further away we got from the quad-copter the less interference we had.
When we attach the detector to the drone it is going to be facing away, so the next question is how far away does it need to be. I re-plotted the 'facing away' plot on a log scale so we can see the low volume levels better.


The pink line is our reference since this is the reading we got when the quad-copter was off. So it looks like we could get away with the detector being 3 meters away, facing away. It is also interesting that the loudest frequency changes as we moved away. Closest to the quad-copter the loudest frequency was at the same frequency as many bat but by 3m out bat frequencies were some of the quietest.

There'll be quite a bit of this. Firstly, we wanted to make sure our uav would fly a set path using the autonomous flight controller. Below is a video of it doing just that. This takes no input from the transmitter, it's hands free flying.


Autonomous testing passed, we moved onto something completely useless but pretty awesome.
In mission planner I'd spotted that you could assign a channel to flip the uav. So, flying manually, I tried it a few times:

Flip test passed.

Next we'll be moving onto longer autonomous flights and using the bat detector with the uav!

More by chance than choice, we have a quadcopter that we're going to be using for the initial testing of the program. I happened to be tinkering one together and in chatting with Tom A we came up with this idea...

We're calling this an unmanned aerial vehicle as we've stuck on a flight controller which enables us to program autonomous flight. This will be fairly handy for surveys as we don't want to manually fly the uav. With gps and an altimeter we can be much more accurate and precise with our positioning and flight paths.

There's plenty of places to find out how to build these things so I'll just list the components along with price to give you an idea:

Frame: DJI F450 £30
Flight controller: chinese copy of APM 2.6 with ublox gps and external compass £80
Motors: Vortex 830kv (nothing special) £60
ESCs: ProFlight 30A £60
Props: Graupner 9*5 £25
Receiver: Orange 9X £15
Battery: various, all Turnigy, inc 3300 & 6400 mAh 3s and 3300 mAh 4s price is around £25 each

This should enable a flight time of somewhere around 8 minutes for the smaller batteries and 15 minutes for the larger battery.

After a mild amount of soldering and plugging things in you'll end up with something along these lines:
Powered by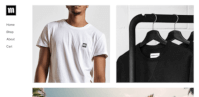 Create your own unique website with customizable templates.