Having pretty much decided now that a quadcopter is just too noisy for this project, we've taken the plunge and are now the proud owners of a Hobby King Bix 3:

This plane was chosen primarily because it fulfills some basic requirements:

Easy to fly - it's a trainer plane and we don't have much RC plane experience except on a simulator (Phoenix)
Good carrying capacity - this basically translates to a large wingspan. We need to be able to carry not only the bat detector and recorder but an autopilot and all associated bits and bobs (telemetry, GPS etc)
Good fuselage space - we need to be able to fit in all of the above (although some of this has gone on the outside which is less ideal aerodynamically)
Easy to fix - crashes are somewhat inevitable and this plane is made out of EPO (expanded polyolefin) which is essentially like polystyrene. It glues back together pretty well (as we've now learnt!)

Once we'd put the plane together we needed to get into some flight testing. The first flights used manual mode. These went badly due to a poorly managed centre of gravity (CG) which needs to be accurately placed. Here's the result which we had to patch up:

First successful flight now done we can move on to testing more features of the flight controller. Most important of these is the autopilot which will fly between a set of waypoints. Here's a map of the first route we'd set for our plane:




When we turned on stabilisation mode (something to assist with flying) this was somewhat of a disaster as it turns out that the aileron controls were reversed in the flight controller leading to further crashes.





A somewhat large amount of gluing and fixing later and we finally we worked out how to use our plane and using Fly-By-Wire-A mode. We achieved successful stable and in control flight with this mode. We were pretty chuffed as after the numerous crashed we'd given ourselves about a 25% chance of achieving a decent flight this time round.




And below is the plane actually flying the route. Note that the waypoints are are in three dimensions so not only are they points on the map but they also have altitudes. We'd designed a route for our plane that took it to 50m altitude (relative to the ground level where we took off from).

So what have we achieved?

We now have a functional platform which can perform autopilot routes!

Despite the crashes t's been a very successful weekend. We're looking to move onto longer autopilot routes next time and in-flight testing of the ultrasound recording equipment.
Powered by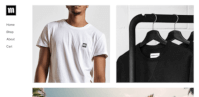 Create your own unique website with customizable templates.