More by chance than choice, we have a quadcopter that we're going to be using for the initial testing of the program. I happened to be tinkering one together and in chatting with Tom A we came up with this idea...

We're calling this an unmanned aerial vehicle as we've stuck on a flight controller which enables us to program autonomous flight. This will be fairly handy for surveys as we don't want to manually fly the uav. With gps and an altimeter we can be much more accurate and precise with our positioning and flight paths.

There's plenty of places to find out how to build these things so I'll just list the components along with price to give you an idea:

Frame: DJI F450 £30
Flight controller: chinese copy of APM 2.6 with ublox gps and external compass £80
Motors: Vortex 830kv (nothing special) £60
ESCs: ProFlight 30A £60
Props: Graupner 9*5 £25
Receiver: Orange 9X £15
Battery: various, all Turnigy, inc 3300 & 6400 mAh 3s and 3300 mAh 4s price is around £25 each

This should enable a flight time of somewhere around 8 minutes for the smaller batteries and 15 minutes for the larger battery.

After a mild amount of soldering and plugging things in you'll end up with something along these lines:
Powered by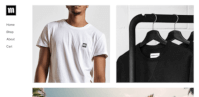 Create your own unique website with customizable templates.