We've had some success recording an ultrasound source whilst in flight with our current detector set up that can be seen here.
Unfortunately, this set up does not enable recording whilst the motor is in use and required the gliding flight that we tested this with (see here). Our ideal solution is a detector that can record whilst in normal level flight and we might just have been sent one such detector!
Having posted our blog updates in the UK Bat Workers group on Facebook we had a reply to one of the posts from Peter at peersonic.co.uk. Along with a colleague, Peter has developed a very light and compact detector:

Peter very kindly offered to send us one of his prototypes and we were very happy to accept and give it a go.

Having thought about the placement of the detector we decided that if we placed it at the end of the wing we might just be able to get away with detecting the bats over the noise of the motor.

We came up with a way of attaching the detector to the plane (though at this point this hasn't been flight tested). The photos below show how we've attached the detector and put a polystyrene protector over it.

With our new set up we wanted to test whether an ultrasound source can be detected over the noise from the motor 'in-flight' . To do this we held the plane steady approx 2 m from the ground, set the throttle to circa 40% (which should be roughly level flight) and turned on our ultrasound source at multiples of 2 m from the detector.

The analysis of the data was then done in two parts. Firstly, Tom put together our usual graphs using R which produced the graphs below. It's worth noting that all the graphs use a negative decibel scale. 0 dB is the loudest sound detected and everything else is measured relative to this sound.

The blips that show up regularly at about 30-45 kHz are from the ultrasound source. The lower frequency noise between about 20-30 kHz is from the propeller and motor.

Using this software it looks like we can detect the ultrasound source up to about 16m.

However, when the data was run through BatSound we were able to extract a lot more useful information. Have a look at the graph below which shows the distance at 20m and you can clearly see the blips from the ultrasound source:




So, we've got some good news: using the BatSound software we're able to detect up at 20 m and potentially a little further. We suspect that bats are going to be somewhat louder than our ultrasound source but would caution that ultrasound attenuates quickly. We'd be very happy if we could still detect at 30 m but we'll have to do some more testing to see whether this is the case.

As an interesting aside the graph above covers about 200 ms, the motor/propeller 'noise' (~20-30 kHz) is now split up into the actual rotations of the propeller. Working through this, we can tell the propeller is rotating at around 3000 rpm.




The next test we'd like to perform is a level flight over the ultrasound source at varying heights so watch this space. If we can achieve a recording from this then we'll progress to attempting to record some real-life bats!

We'd like to take this opportunity to give a big thanks to Peter at PeerSonic who kindly provided the prototype detector that made this all possible. Thank you!
Powered by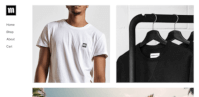 Create your own unique website with customizable templates.